Blanket Ban on Online Gaming or Progressive Regulation!
By: Team Aapkisaheli | Posted: 06 Dec, 2021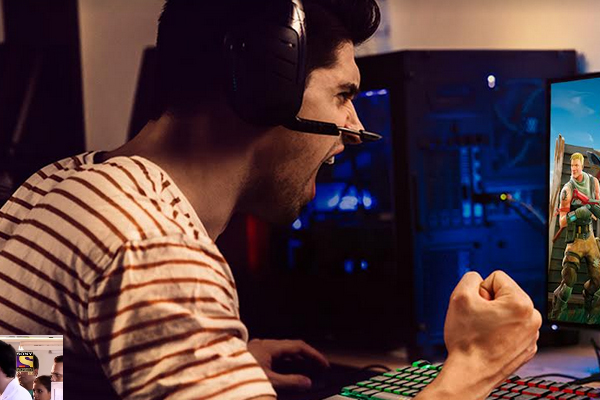 Can Full Prohibition Solve Gambling-Related Problems?
So, should the state really ban online gaming in India? Should the government be telling adults what to do and what not to do when such people are not harming anyone else and minding their own business? Should governments interfere with peoples lives? These and more questions are asked by Dr Jaijit Bhattacharya, the President of the Centre for Digital Economy Policy Research in a recently published
opinion article on the issue of online gaming regulation.
Governments are easily moved by reports of ruined lives or families, sometimes even suicides, caused by the lure of online gambling that is just a few clicks away, anytime and anywhere. As a responsible government, one has to address the situation, points out Dr Bhattacharya. The easiest solution seems to be the simple prohibition on online gaming, but international or national regulation might be the better option.
Consumer Protection is Key for Existing International Licenses
Consumer protection and requirements on responsible gaming policies are
key aspects of existing international or offshore gambling licenses
, as is explained by industry experts ENV Media (Esse N Videri) in a recent analytical paper. Any other matters of concern to public authorities or customers like payment security, operator integrity, and adherence to anti-money laundering rules are also important, as such regulators strive to maintain their reputation intact.
A good example are the permits issued by the Malta Gaming Authority (MGA) which are deemed first-class international licenses that can be used for slots, poker, roulette,
online lottery
and other digital gambling or
casino games
. The legal framework behind the MGA licenses was updated in 2018 with focus on responsible gaming and anti-money laundering policies, and also to provide more flexibility on new gaming products in view of fast technological developments.
Progressive National Legislation Can Do Even Better
A national regulation on online gambling would provide the government with even more control options over the sector, as well as a new source of taxation and other revenues, point out the ENV Media analysts. A common practice is the establishment of a dedicated agency or body specialized in the issuing of licenses and monitoring the gaming environment to be as has been envisaged by the legislator and the expectations of society.
Local and foreign operators alike will have to pay taxes and obey the local laws, including policies on consumer protection and responsible gambling, data security and privacy. Gaming platforms can be required to notify users about their status, deposited sums, hours of playing, winnings and loses, as well as to provide links to professional help on problem gambling and advice relating to self-limitation and exclusion mechanisms.


The Story of the Pioneering Blanket Ban on Video Gaming - the Philippines

Discussing prohibitions, Dr Bhattacharya brings up the leading example of the Philippines, where president Ferdinand Marcos issued a decree with the first prohibition on video gaming in the world on November 19, 1981. In July 2016, the newly elected president Rodrigo Duterte announced a move to halt the spread of online gambling in the country and to revoke the existing licenses. However, president Duterte quickly changed his position and proceeded to regulate online gaming, earning substantial revenues for the country's exchequer and, some years later, geopolitical problems. The countrys big neighbour China was quite unhappy with the spread on its territory of gaming apps based on the Philippines, but Duterte didnot succumb because a ban on online games would have seriously impacted the economy in a negative way. Eventually, it was concerns over the Philippines' internet infrastructure being overwhelmed by the live streaming of online games that brought their prohibition in April 2021, nothing to do with worries about alleged harm inflicted to the youth or adult population.
Bans Cannot Work if Struck Down as Unconstitutional
Karnataka Advocate General Prabhuling K Navadgi is
personally defending before the Karnataka High Court
the states amendments to the Police Act of 1963 that banned all online gaming including games of skill when stakes are involved.
The amendment bill came into force upon its notification on October 5 and was immediately challenged by skill gaming industry body All India Gaming Federation (AIGF) and several companies from the sector. They argue that the ban on games of skill is unconstitutional and exceeds the powers granted to the state legislature.
In September, the Kerala High Court
struck down
an amendment to the states Gaming Act banning online rummy when played for stakes. The HC observed that the Supreme Court had already held that rummy was a game of mere skill and playing for stakes or not can never be a criterion to find out whether a game is a game of skill.
Similarly, in August, the Madras HC
declared invalid
the amendment to the Tamil Nadu Gaming and Police Laws banning online betting games as ultra vires to the Constitution and excessive and disproportionate to its object.
Several other HC judgements on PIL cases seeking ban on online fantasy sports, including orders by the High Courts of Bombay, Rajasthan, and Punjab and Haryana, backed up by consequent rulings of the Supreme Court, have held the status of skill games as protected by the Constitution under the fundamental right to practise any profession or to carry out any occupation, trade or business.
#बॉलीवुड डीवाज के फेवराइट बने झुमके