As China clamps down on tech, what can digital-friendly India do to absorb potential new capital flows!
By: Team Aapkisaheli | Posted: 01 Nov, 2021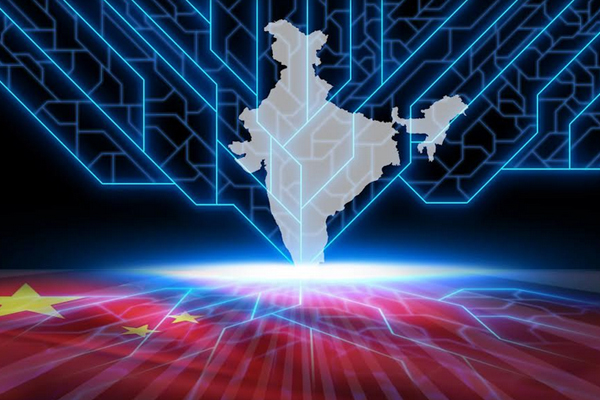 Chinas crackdown on the technology sector came at an opportune time for countries aiming to become a major tech hub. In the case of India, which has been on a trajectory towards becoming a digital-first nation, the potential new capital influx could be the shot in the arm the country needs to become a major player in the global tech space.
India needs to capitalize its digital potential, especially for gaming
With China clamping down on many tech verticals and imposing sweeping changes to the industry, investors have started looking for other locations—at least until Chinas regulatory picture clears up. This presents a great opportunity for India, which is considered to be the world's second largest digital market after China.
Consumers in India are spending more time on their mobile devices. Government figures showed that there are
760 million Internet users
in the country and out of that number, an estimated 365 million online players use their mobile phones to get in touch with their games. An ENV Media report on
Indias richest cities and large online gambling communities
expects total internet users across all platforms and devices to reach 560 million currently and is forecast to reach 650 million by 2023.
To fully capitalize on this potential, the
country needs to address several key areas:
there's the customer mindset, which is used to low prices; the country also lacks a good track record of successful IPO exits; digital businesses have poor physical infrastructures in India; and lastly, the country still suffers from regulatory uncertainties.
Regulation is a key aspect for many industries and investors too. Take online gaming as an example. Although its still relatively in nascent stages, India has a rapidly growing online casino market as more and more young, tech-savvy players use their mobile days to play
blackjack online
and many other casual entertainment games as part of their daily activities, especially amid the coronavirus pandemic.
India regulations need to keep up with digital times too
The ENV Media report sums up the current landscape of online gaming, noting, "For many urban young middle class Indians – but not limited to them by any means! – socializing via online gaming is becoming a "new normal". Until recently an innovative trait of online gaming, this has become as important in urban settings as the game itself. Whether in enforced isolation or merely away from friends and family, players respond positively to the opportunity to indulge in competition even with complete strangers."
Outdated laws, however, are dampening the growth created by the
online casino
market. The state of Karnataka is seeking to outlaw all forms of wagering, betting and gambling, except for lottery and horse racing; while Tamil Nadu has attempted to shut down online gaming in the state, but it was struck down by the Madras High Court.
Outside of gaming, the government has also yet to enact laws that address data protection even as it insists that user data must be held locally. Stakeholders are also up in arms against some recently promulgated set of laws targeting information technology and digital media, which pave the way for heavy restrictions for companies as they comply with the government's content takedown requests.
What the country needs is a set of uniform regulations that will cover the ever-changing tech landscape. By regulating the gambling market, the government guarantees consumer protection, which can ultimately lead to great things for the country as investments will start pouring in. There are lessons to be learned from China's tech crackdown, one of which is that having clear and firm formal guidelines will help India improve its business climate and bring benefits to the countrys economy.