Top Thriller Movies to Watch on Zee5
By: Team Aapkisaheli | Posted: 13 Mar, 2020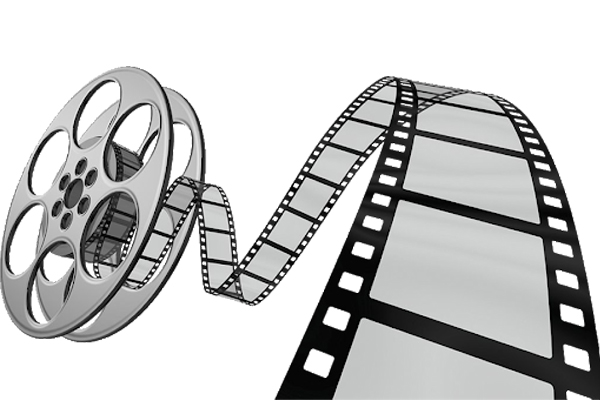 Ranging from disturbing movies that bring chills to the spine to mind-bending twists, there are a lot of amazing movies available at
Zee5
. There is nothing better than a good thriller movie to get our blood pumping and heart running. Zee5 has a very great collection of thriller movies that might even keep you up at night with their cracking ending. They have a wonderful lineup of original full-length feature films that might interest the serious watchers. The collection is as tempting as the unbelievable
Zee5 subscription coupons
that can help users get access to some of the most entertaining movies a click away. We have tried to compile some of the most highly rated movies below.
Operation ParindeyCast: Amit Sadh, Rahul Dev, Rucha Inamdar, and Akash Dahiya

Synopsis: This 60-minute long thriller feast is directed by the same guy who gave movies such as Dhoom and Dhoom 2, Sanjay Gadhvi. The movie is a fictionalized version of one of the most daring and controversial jailbreaks in India. It pits the mercurial Rahul Dev against the protagonist Amit Sadh. The narrative of the movie is aligned with the happenings post-surgical strike and will ensure that you remain on the edge of your seats for this nail-biting thriller. You can check out the poster for the movie which features both the actors that are in the lead role. Watch some of the other top stars such as Ameet Gaur, Kunal Kumar, Aakash Dahiya and Rucha Inamkar at Zee5 now.

KasganjCast: Hetal Gada, Shashi Bhushan, Kundan Kumar, Sargun Kaur Luthra, Vivek Madaan, Viquar Shaikh and Jeetendra Shastri

Synopsis: The story of this thriller drama revolves around an alcoholic police officer and the way he is trying to fight his inner demons. Shashi Bhushan is dispatched to a government guest house in Himachal Pradesh to investigate the homicide of a 17-year-old girl. The needle of doubt hangs on the head of all 5 people who were present in the guest house at the time. The movie is directed by Goswami Anurag who has previously directed web movies such as Tadbeer and Daftar. Watch Shashi Bhushan and others in action, as he tries to uncover the real murderer when the odds are stacked against him.

Posham Pa
Cast: Mahie Gill, Sayani Gupta, Ragini Khanna, Shivani Raghuvanshi, Randheer Rai, Imaaduddin Shah, and Nitanshi Goel

Synopsis: Directed by Suman Mukhopadhyay (National Award Winner, 2005), the movie is loosely based on the life of a psychologically deranged mother who pushes her two daughters in becoming serial killers. As the movie progresses, it focuses on the life of Seema Gavit and Renuka Shinde and how both of them along with their mother, went on a children kidnapping spree and ran a vast pick-pocketing cartel while killing those who were deemed useless. The movie shocks and thrills at the same time and poses a lot of questions on the crime rampant in the country. The movie has been sensationally hit and can be watched at Zee5.
Line of Descent
Cast: Brendan Fraser, Ronit Roy, Abhay Deol. Neeraj Kabi, Prem Chopra, Anisha Victor, Priyanka Setia, and Ekavali Khanna
Synopsis: Rohit Karn Batra weaves a very beautiful and intriguing story of a Delhi crime family as they fight among each other for their personal interests. With a very huge line up of gifted stars in Ronit Roy, Abhay Deol, Neeraj Kabi, and Prem Chopra, the movie is a gripping depiction of how ruthless a mafia family can be. Abhay Deol plays the role of an undercover cop to utmost perfection as he tries to end the legacy and clout of the mafia family. Line of Descent is based in the sordid and seedy bylanes of Delhi and the music by Mario Grigorov brings out a haunting melancholy that pervades throughout the movie. This is one of the top movies available at Zee5 which has been made better by the sheer talent of all actors involved in the movie.
Barot House
Cast: Amit Sadh, Manjari Fadnnis, Aaryan Menghji, Kishaa Arora, and Aseem Hattangadi
Synopsis: Barot House is directed by actor-director Bugs Bhargava and traces the story of the Barot family as they try to deal with the death of the two daughters of the house. Amit Barot (Amit Sadh) has a very close relationship with this son Malhar (Aaryan Menghji) but that comes at the expense of straining his relationship with his other two daughters. As the two daughters meet a gruesome fate, he is left to grieve on their deaths while the family is torn apart when the orchestrator of this manslaughter is revealed. Barot House has twists and turns which makes it worthy to find a place on this list of top thrilled movies streaming at Zee5.
There are a lot of amazingly haunting thriller movies currently streaming at Zee5. These movies twist and turn at various points and leave the audiences gasping for more. If you are in the mood to get your mind running and have a feast in terms of storytelling, you can definitely check these movies out. You can also check Zee5 for more suspenseful drama and thriller movies which ensure that you fall off the edge of your seats while looking over your shoulders for the next twist in the tale.